Summer Loan Skip-A-Pay is BACK!!!!
Pick your month: June, July or August
$35 Fee per loan...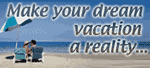 Vacation Loan Special!!!!!
Interest rates as low as 7% and $3,000 Maximum for a term of 18 months!
*Member must meet all lending guidelines
*Some restrictions may apply

Summer Park Tickets are HERE!
Kennywood $30.00 ($48.99 at the gate)
Idlewild $32.00 ($45.99 at the gate)
Sandcastle $23.00 ($35.99 at the gate)
FRAUD ALERT!!!!!!
Please be advised that there have been several cases of check fraud resulting from mainly online companies. These companies will send you a check for more money than they owe you and request that you, the member, cash the check and then forward the extra money though Western Union, gift cards etc. This is more than likely a scam and you, the member, will be responsible for the fraudulent check and will be required to pay the money back to the financial institution and possibly face legal issues. Don't become a victim of this costly scam!
You asked and we listened!!!! E-Statements are now available. After logging into your home banking, you can sign up for E-Statements by clicking the header at the top of your main page. It's simple, secure and FAST!!!
NCUA Deposit Disclosure
National Credit Union Administration (NCUA)
Your savings are federally insured to at least $250,000 and backed by the full faith and credit of the United States Government. National Credit Union Administration, A U.S. Government Agency. Individual Retirement Accounts are separately insured up to $250,000 by the NCUA.
If you have any questions or concerns that you would like to discuss please feel free to contact the Credit Union at 304-843-1179.
---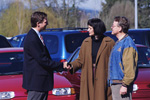 We can help you make a better decision on your purchase by providing you with new and used car values as well as the value of your trade-in! Remember, a reputable car dealer will welcome the educated buyer. A "not so reputable" dealer dreads the educated buyer. We work hard to help you make a purchase that you can afford to live with! Just click on the link below.....
When it comes to financing you will find we have great rates as well as exceptional service. Call us today...Let us finance your next ride or toy !!!
---

Now Available!
Visa Gift Cards
These are a great way of gift giving and can be used anywhere Visa is accepted. Stop in or give us a call. For for more details Click Here.
---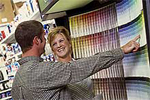 DIY Time......
Help yourself to our "instant line of credit". This line of credit can be used over and over again and best of all it is convenient to use. It is at a great low rate and is attached to your credit union checking account. Accessing is easy... write a check, use your visa check card, or advance it to your checking via online banking, phone, or in person!
This is a great offer that is too good to pass up.
To Call us: Click Here
---
To report a lost or stolen Visa debit card:
Call 1-800-991-4965